Government Architect - John Campbell
1857 - 1942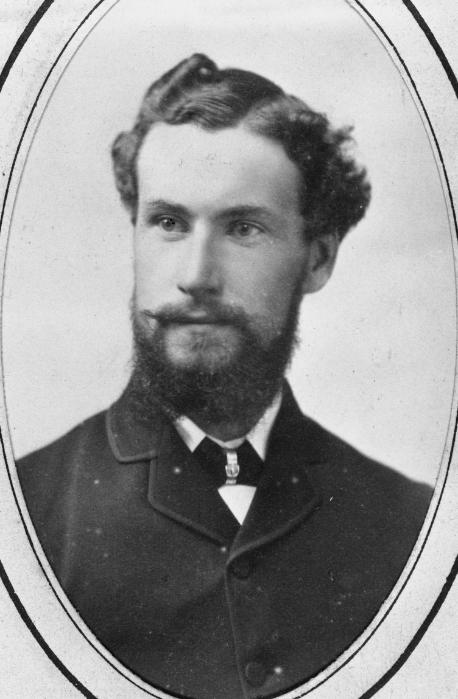 John Campbell (1857 – 1942) was the first to hold the title of Government Architect. He was born in Glasgow where he served his articles under John Gordon (c1835-1912). Campbell arrived in Dunedin in 1882 and, after a brief period as a draughtsman with Mason and Wales, joined the Dunedin branch of the Public Works Department in 1883. His first known work, an un-built design for the Dunedin Railway Station, reveals an early interest in Baroque architecture.
In November 1888 Campbell was transferred to Wellington where, in 1889, he took up the position of draughtsman-in-charge of the Public Buildings Division of the Public Works Department. Campbell's title became "architect" in 1899 and he remained in charge of the design of government buildings throughout New Zealand until his retirement in 1922. His best known Queen Anne design is the Dunedin Police Station (1895-6), modelled on Richard Norman Shaw's New Scotland Yard (1887-90). His best Edwardian Baroque building is the Public Trust Office, Wellington (1905-9). Although Campbell designed the Dunedin Law Courts (1899-1902) in the Gothic style, he had, by c1903, established Edwardian Baroque as the government style for police stations, courthouses and post offices throughout New Zealand. In 1911 Campbell and Claude Paton jointly won the national architectural competition for the design of Parliament Buildings, Wellington. Although only partially completed, Parliament House is the crowning achievement of Campbell's career.
Image:John Campbell. New Zealand Institution of Engineers : Album presented to W N Blair by officers of the Public Works Department in the Middle Island in 1884. Ref: PA1-o-038-29-2. Alexander Turnbull Library, Wellington, New Zealand. http://natlib.govt.nz/records/22716113
Sources:
Martin, Lewis E. "Built For Us: The work of Government and Colonial Architects, 1860s to 1960s," (Dunedin: University of Otago Press, 2004)
Noonan, Rosslyn J. "By Design: A brief history of the Public Works Department, Ministry of Works 1870 – 1970," (Wellington: AR Shearer, Government Printer, 1975)
Richardson, Peter. "Campbell, John", from the Dictionary of New Zealand Biography. Te Ara - the Encyclopedia of New Zealand, updated 30-Oct-2012
URL: http://www.TeAra.govt.nz/en/biographies/2c3/campbell-john
Schrader, Ben. 'Public buildings - State-sector buildings', Te Ara - the Encyclopedia of New Zealand, updated 29-May-12 URL: http://www.TeAra.govt.nz/en/public-buildings/2
Wagstaff, Blyss and Alison Dangerfield. "Executive Wing (the Beehive), Wellington (List No.9629, Category I)," Heritage New Zealand Pouhere Taonga – List Entry Report for a Historic Place, (2015)
WCC Heritage Inventory 2001
Last updated: 2/11/2016 4:55:42 a.m.