Columbia Private Hotel
Lloyd's Hotel, Columbia Apartments; 30 Cuba Street, 32 Cuba Street, 34 Cuba Street, 36 Cuba Street
30-38 Cuba Street,
Te Aro, Wellington
❰
❱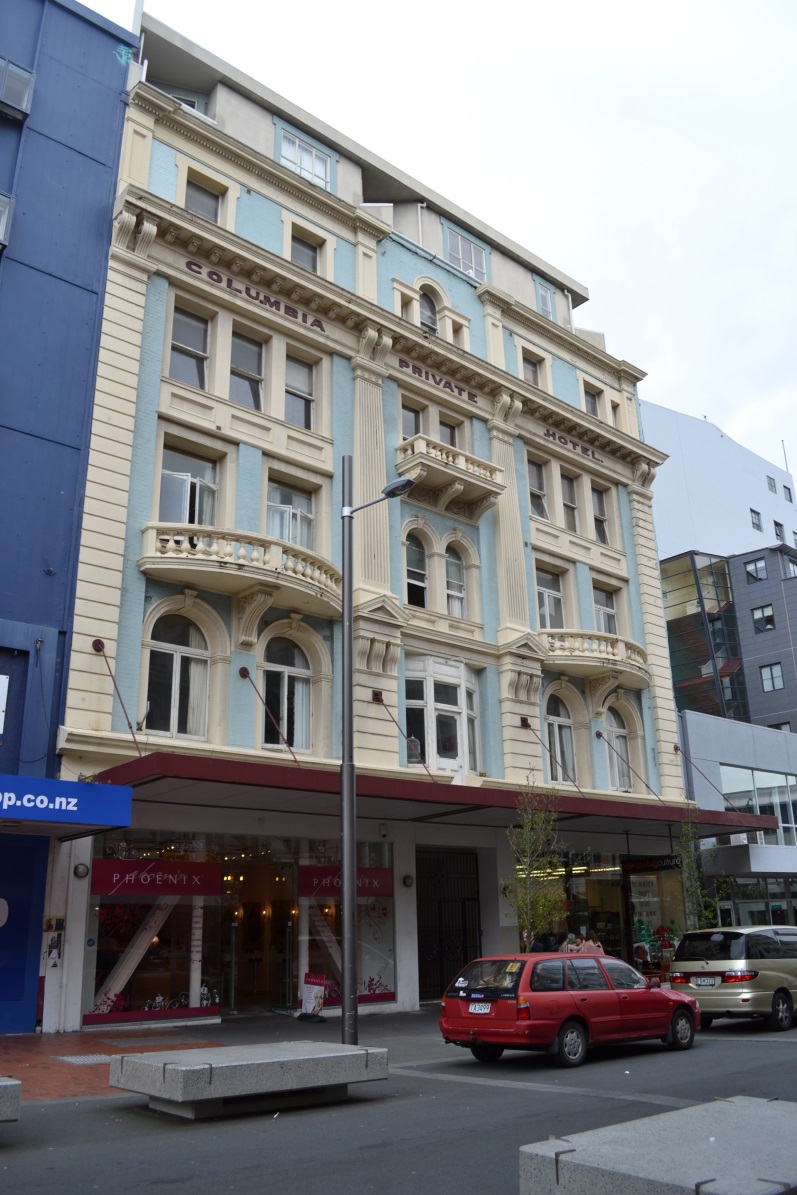 Image: WCC - Charles Collins, 2015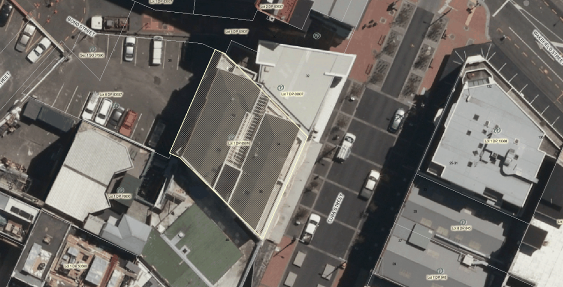 Extent: Cityview GIS 2013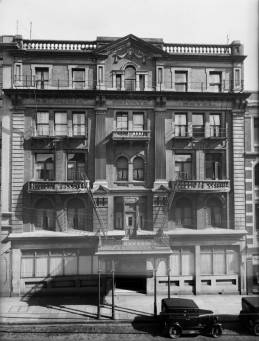 Columbia Private Hotel in c.1930
National Library reference: Columbia Private Hotel, Wellington. Burt, Gordon Onslow Hilbury, 1893-1968 :Negatives. Ref: 1/1-015621-F. Alexander Turnbull Library, Wellington, New Zealand. http://natlib.govt.nz/records/23095602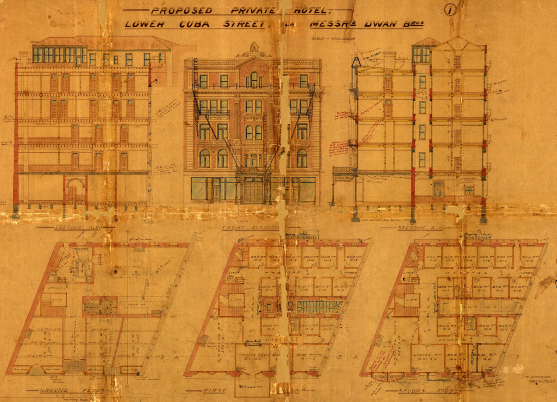 J M Dawson's 1908 plans for the Columbia Private Hotel (WCC Archives reference 00053:143:7955)

Heritage Area

Architect(s)

Builder(s)

E and A Reynall

The Columbia Private Hotel is a particularly good representative example of a grand Edwardian hotel. It is notable for its strongly modelled and symmetrical street-façade.

The primary historic value of the building derives from the fact that it was built as, and remained, a private hotel for over 80 years.

The building also has historic value for its association with the Dwan Brothers, who were well-connected and successful Wellington businessmen. It was designed by prominent local architect J. M. Dawson.

The buildings ornate Edwardian Classical façade, distinctive for its strong modelling and symmetrical composition, makes a significant contribution to the lower Cuba Street townscape, and the Cuba Street Heritage Area.

Downloadable(s)
Last updated: 20/04/2017 3:59:50 a.m.