James Smith Ltd Department Store (former)
James Smith's Market; 49 Cuba Street, 51 Cuba Street, 53 Cuba Street, 55 Cuba Street, 57 Cuba Street, 59 Cuba Street, 61 Cuba Street, 63 Cuba Street, 93 Manners Street, 95 Manners Street
49-65 Cuba Street & 93-97 Manners Street,
Te Aro, Wellington
❰
❱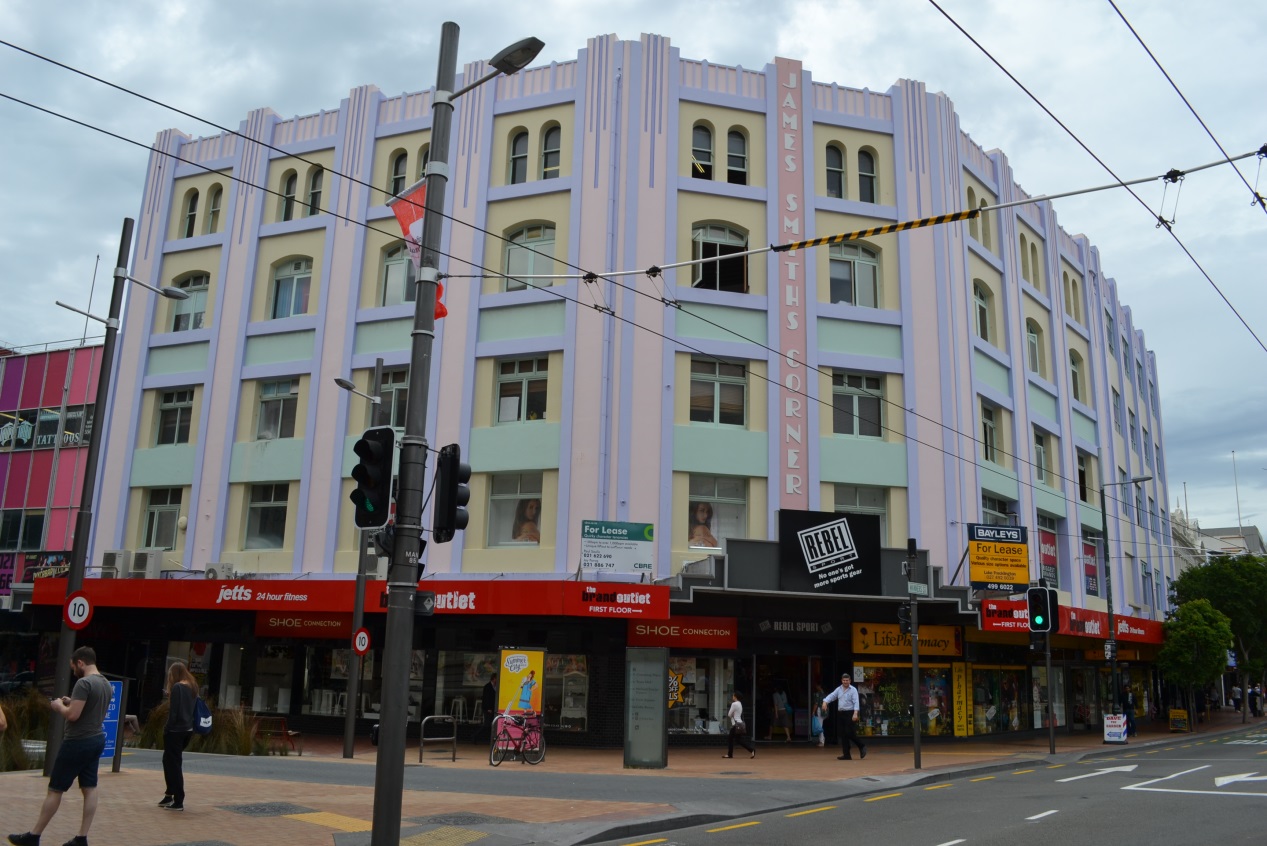 Image: WCC - Charles Collins, 2015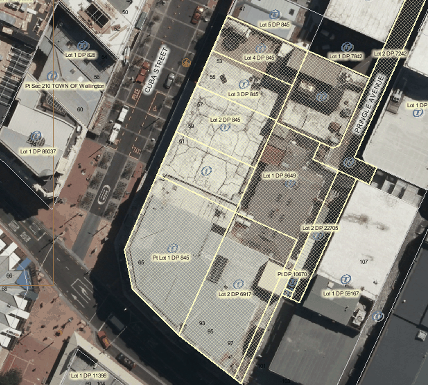 Extent: Cityview GIS 2012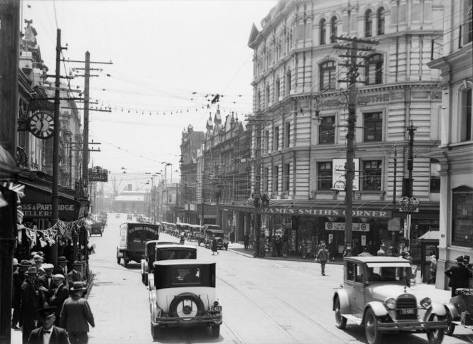 James Smith's department store in c.1920
National Library reference: Cuba Street, Wellington. Smith, Sydney Charles, 1888-1972 :Photographs of New Zealand. Ref: 1/2-048943-G. Alexander Turnbull Library, Wellington, New Zealand. http://natlib.govt.nz/records/22820258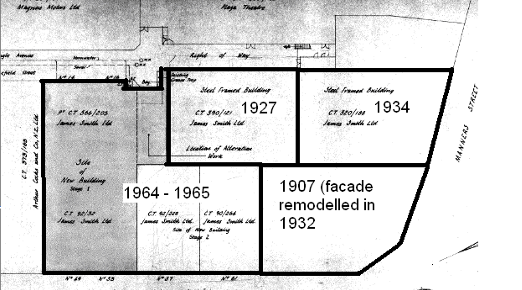 1965 site plan shows the approximate construction dates of the buildings (WCC Archives reference 00058-419-C17929)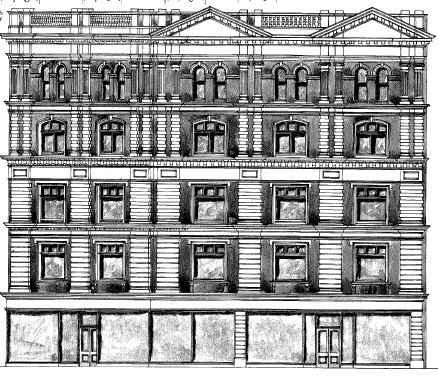 Plans for original building on corner of Cuba and Manners Street, 1907 (WCC Archives reference 00053:141:7851)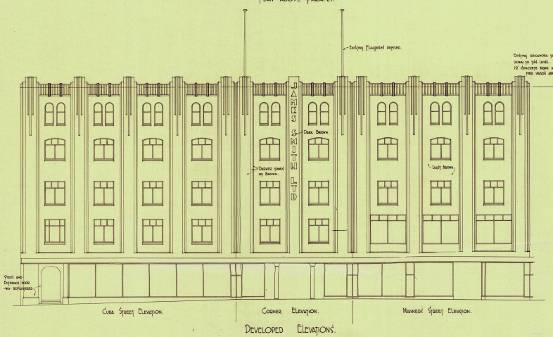 Plans for 1932 Art Deco façade of corner building (WCC Archives reference 00056:130:B11856)

Heritage Area

Architect(s)

Builder(s)

The former James Smith Ltd Department Store is made up of five buildings. The original (1907) block has the greatest aesthetic value. It was remodelled in 1932 and is now a good representative example of an Art Deco commercial building. It is notable for its emphatic vertical piers, stepped roof-profile, fluted parapet frieze, and typical 1930s lettering that runs down the central column on the Cuba/Manners Street corner.

The five buildings on the site have a historic association with both the development of Cuba Street as a commercial precinct and with the James Smith department store that was a well known local institution until its closure in 1993.

The 1907/32 building has townscape value for its prominent location on the corner of the Cuba and Manners Street intersection.

Downloadable(s)
Last updated: 20/04/2017 4:01:22 a.m.