Commercial Building
Friendly Bakery, Troopers (Heritage New Zealand)
126 Cuba Street,
Te Aro, Wellington
❰
❱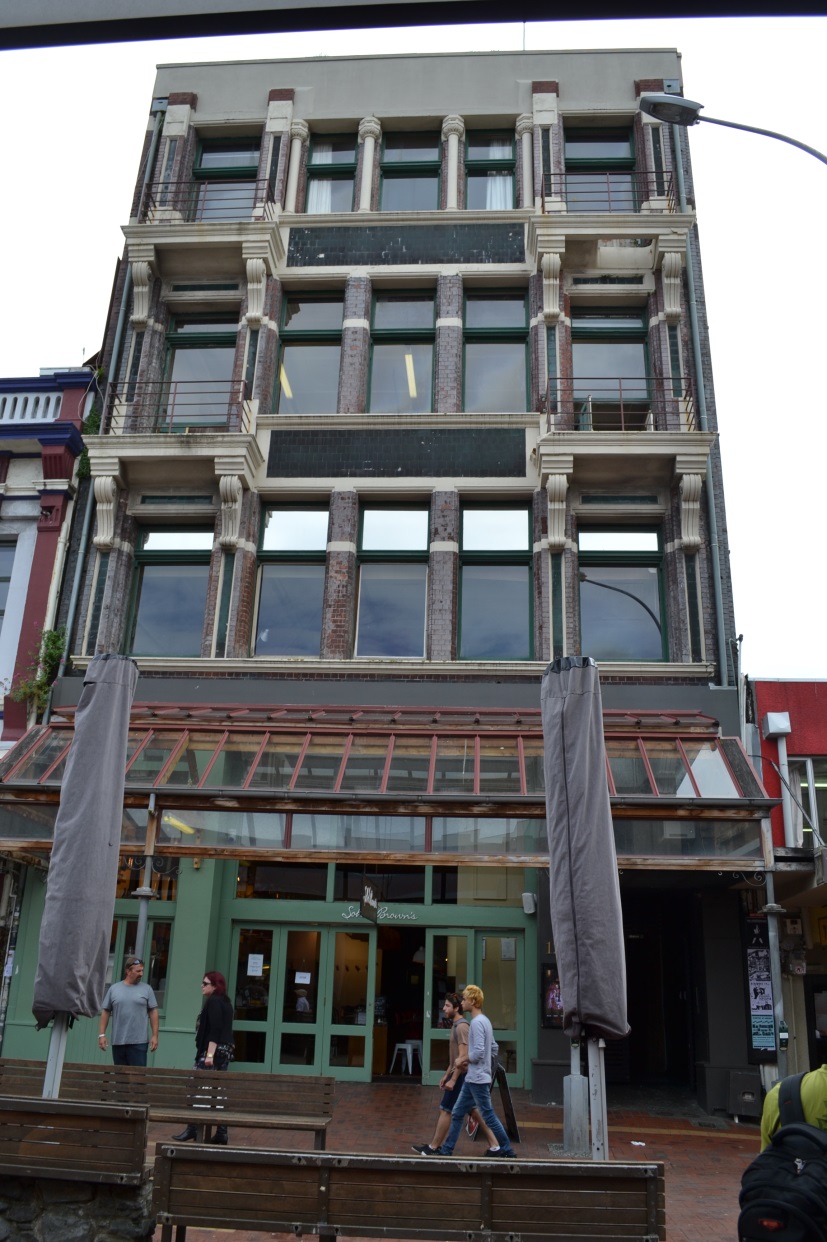 Image: WCC - Charles Collins, 2014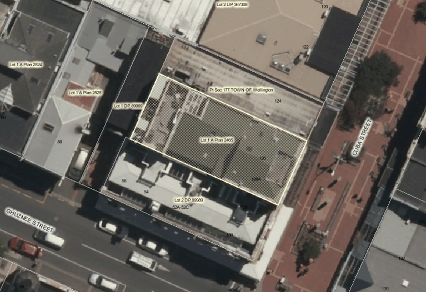 Cityview GIS 2012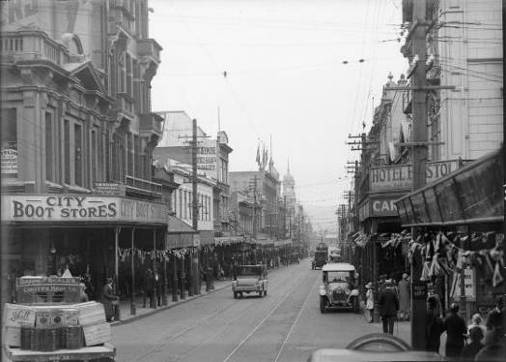 Looking down Cuba Street at the intersection of Ghuznee Street ca 1923-1928. 126 Cuba is the second building on the left, next to what was then the City Boot Store. The original verandah and balconies on the second and third floors are visible. On the opposite side of the road is Hotel Bristol and Carter & Co. (This section of the Hotel Bristol was replaced by the Bristol Court in 1982).
National Library reference: Cuba Street, Wellington. Smith, Sydney Charles, 1888-1972 :Photographs of New Zealand. Ref: 1/2-048945-G. Alexander Turnbull Library, Wellington, New Zealand. http://natlib.govt.nz/records/23119940
Architect(s)

Builder(s)

This building was designed by notable Christchurch based architect Joseph Clarkson Maddison.

The façade of this four storey Edwardian commercial building, the tallest on the block, has been much altered from its original form, but the building retains a strong presence in the streetscape and is representative of the architecture and history found in Cuba Street.

The building is part of a group of Edwardian commercial buildings on Cuba Street and makes a positive contribution to the sense of place

Downloadable(s)
Last updated: 17/10/2017 3:20:22 a.m.