Former Nestlés Building
Bodega, Brasserie Flipp, RSA
103 Ghuznee Street,
Te Aro, Wellington
❰
❱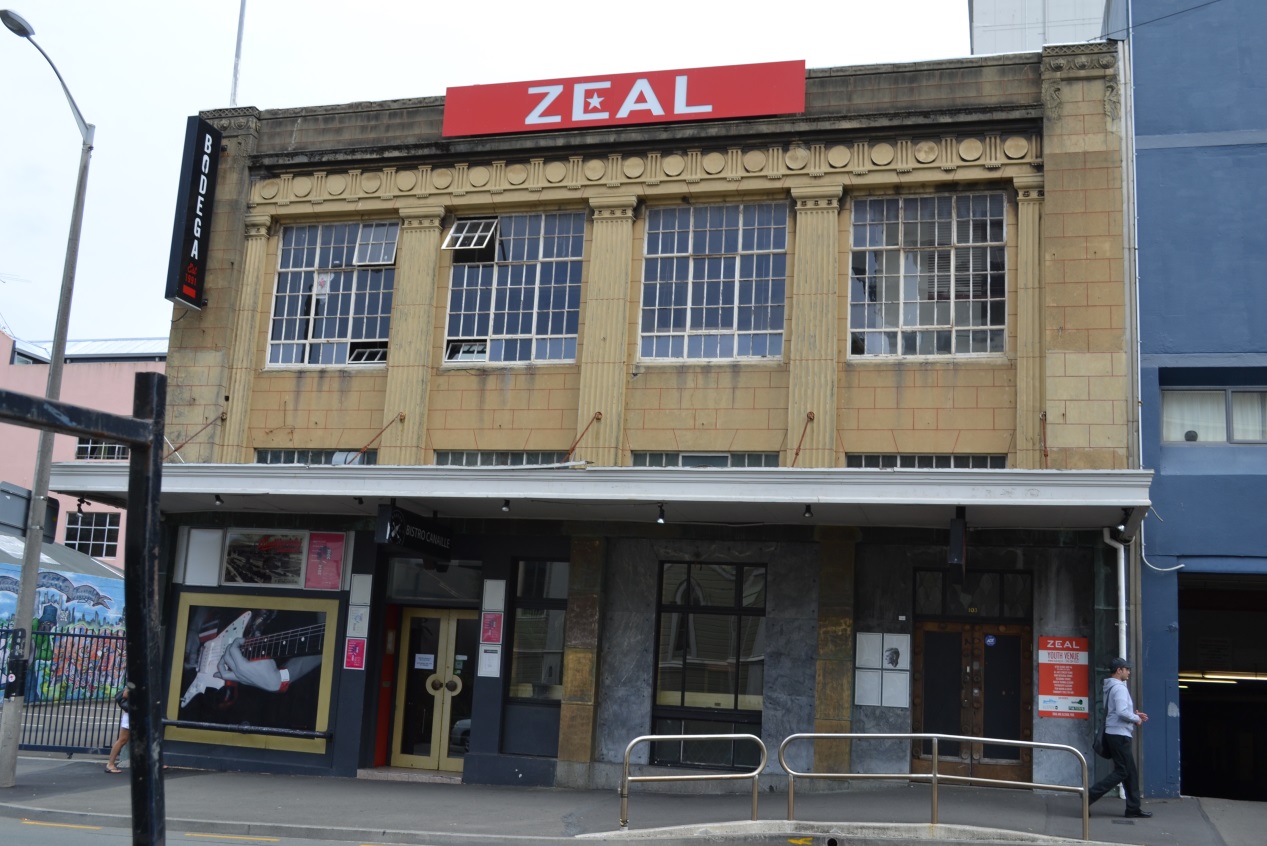 Image: WCC - Charles Collins, 2015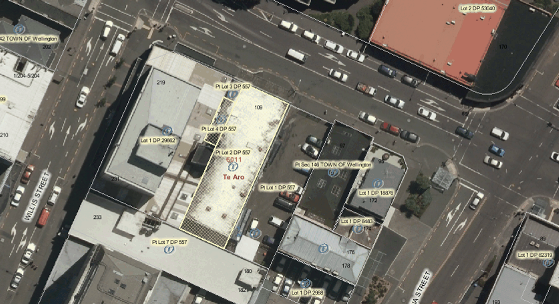 Extent: Cityview GIS 2013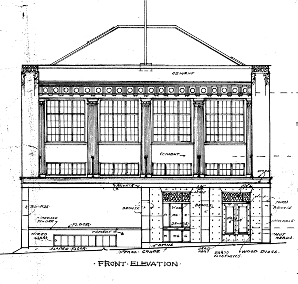 WCC Archives reference 00056:122:B11090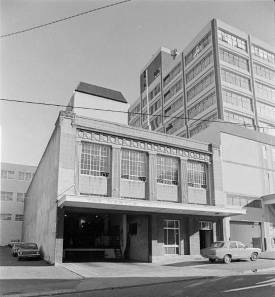 The former Nestle Company Building in 1974
National Library reference: Nestle Company New Zealand building, Ghuznee Street, Wellington. Further negatives of the Evening Post newspaper. Ref: EP/1974/3024/34-F. Alexander Turnbull Library, Wellington, New Zealand.
http://natlib.govt.nz/records/22406892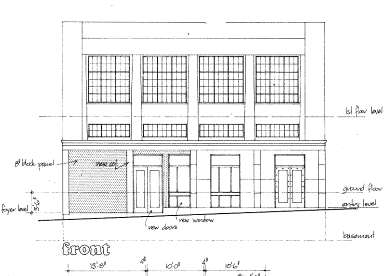 1974 alterations to the ground floor façade (WCC Archives reference 00058:956:C41994)
Architect(s)

Builder(s)

William Husband

The former Nestlés Building is a particularly fine example of an inter-war commercial building. The building was built in an Art Deco inspired stripped Classical style. It was very well built and was finished with high quality materials such as bronze and marble in public entrances and spaces.

The building derives historic significance from its association with what has become one of the biggest food companies in the world. The Nestlé and Anglo-Swiss Condensed Milk Co. was already a major international firm by 1931 and it built, owned and occupied this building for over 40 years. It has some historic association with the RSA and with popular Wellington venues – Brasserie Flipp and Bar Bodega.




Downloadable(s)
Last updated: 10/6/2017 1:49:10 AM