Christian Julius Toxward
1831 - 1891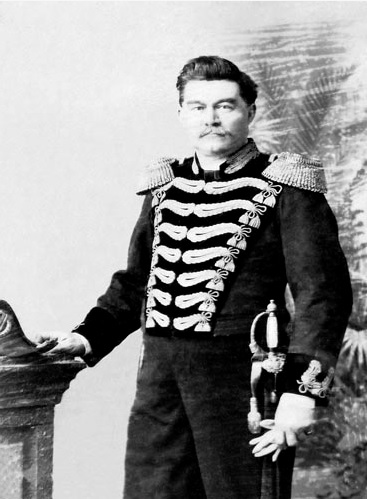 Julius Toxvaerd (Toxward) was born in Copenhagen, Denmark. Between 1841 and 1851 he studied at the Kunstakademiet (Academy of Fine Arts) apparently without passing any final examination. Afterwards he emigrated to Australia where he sought gold at Ballarat and other fields. He arrived in Invercargill, New Zealand, about 1861 and was employed by the Southland provincial government for a time. By 1866 Christian Toxward had moved to Wellington. That year he designed St Andrew's Church, and major additions to St Mary's Cathedral, making it 'one of the finest' ecclesiastical structures of the colony. Shortly afterwards Toxward designed additions to Old St Paul's. The south transept was built in 1868 and the north transept and north aisle extension in 1874.
When Toxward arrived shortly after the 1848 and 1855 earthquakes, Wellington was a town of small-scale timber buildings. Toxward's designed a number timber buildings including premises for Kirkcaldie and Stains (1868); a synagogue (1869); Wellington College and Grammar School (1868) and Wellington College (1874); a warehouse for Joseph Nathan and Company (1873); the Union Bank of Australia and the Wellington Hospital (1875); the AMP building (1877); a new St Andrew's Church (1879); and a house for Walter Buller (1883). These have all since been demolished or destroyed by fire.
Frequent fires of the 19th century led to a prohibition on the use of flammable building materials in Wellington's central business district. In 1875 Toxward designed a three-storey office and warehouse building with a bonded store behind for Jacob Joseph and Company. These two buildings in brick and concrete were important as the first masonry buildings and "the first really substantial business premises" in the capital.
Christian Toxward was a prolific architect and was responsible for the design of at least 230 buildings. Despite leading a busy architectural practice he also find time to serve as the district grand master of the Freemasons from 1879, a director of several companies, a Justice of the Peace, the Danish consul in New Zealand, and an artist. He died suddenly in Wellington on 30 September 1891.
Today little of Toxward's work in Wellington remains, the most significant being the additions he made to St Paul's Cathedral Church. He is acknowledged, nevertheless, as the first major architect in private practice in Wellington and the first to build in masonry when Wellington was otherwise still a city built entirely in timber.
Image: "Christian Toxward in Danish consul uniform, 1870s" Image from a private collection. (Te Ara - the Encyclopedia of New Zealand reference: Chris Cochran. 'Toxward, Christian Julius', from the Dictionary of New Zealand Biography. Te Ara - the Encyclopedia of New Zealand, updated 18-Mar-2014, URL: http://www.TeAra.govt.nz/en/biographies/2t47/toxward-christian-julius )
Sources:
Mew, Geoff & Adrian Humphris. "Raupo to Deco: Wellington Styles and Architects 1840 – 1940" (Wellington: Steel Roberts Aotearoa, 2014)
Dictionary of New Zealand Biography, Vol 2, 1870-1899
Obituary, New Zealand Times. 1 October 1891.
WCC Heritage Inventory 2001
Last updated: 11/8/2016 9:41:46 PM