Joseph Clarkson Maddison
unknown - 1924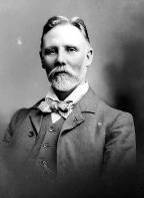 Joseph Maddison (c.1850-1924) was born in Greenwich and came to Lyttelton in 1872. He settled in Christchurch and commenced practice as an architect.
He designed a large number of public buildings, mainly in Canterbury, including Holy Trinity Church, Amberley; the Anglican Church at Port Levy; Warner's Hotel (1881) and Clarendon Hotel (1902), both in Christchurch; Government Buildings, Christchurch (1913); and numerous private residences.
Maddison was well known as an industrial architect and was responsible for designing the warehouses of the Kaiapoi Woollen Company. His speciality, however, was in the design of freezing works and he is considered to have been one of the chief exponents in this field during the late nineteenth century. Among his designs were the Canterbury Freezing Works, Belfast (1883) and the Matawa Freezing Works, Canterbury.
He was admitted as a Fellow of the Royal Institute of British Architects in 1887.
Sources:
NZHPT Glossary
WCC Heritage Inventory 2001
Last updated: 5/30/2016 10:18:10 PM