Joshua Charlesworth
1861 - 1925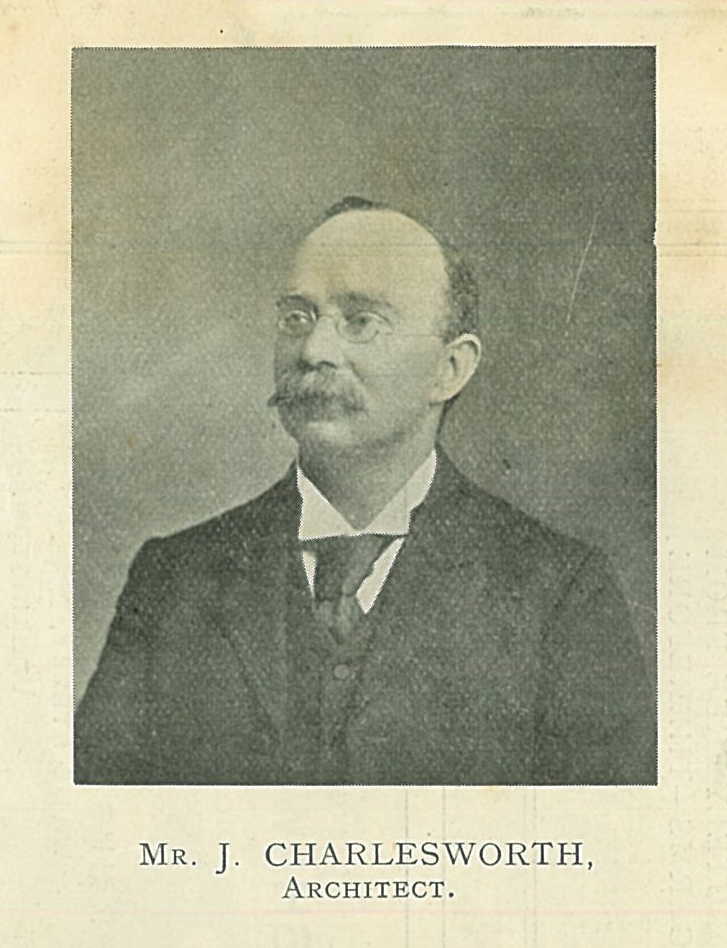 Joshua Charlesworth is perhaps best known in Wellington for the design of the Wellington Town Hall. He was, however, a versatile architect who designed houses, churches, banks, post offices and other commercial premises from Nelson to Wanganui.
Charlesworth was born in England and worked in Yorkshire, Timaru, Auckland and Melbourne. The first record of his practice in Wellington was in the New Zealand Post Office Directory of 1885-87. He won a competition for the design of the Home for the Aged and Needy in June, 1887, and in the same year, won another for the design of the Nelson Town Hall. He went on to design a variety of important public and private buildings including the Wellington Town Hall (1904) for which he won a national design competition; Brancepeth Station Homestead addition, Wairarapa (1905); Te Aro Post Office (1908); St Hilda's Church, Upper Hutt (1909); and seventeen branch buildings for the Bank of New Zealand, situated throughout the country (1907-17).
Charlesworth was elected a Fellow of the New Zealand Institute of Architects in 1905, and became a life member of the Institute. He was its vice-president in 1909-10, and was the first chairman of a society of architects which was formed in 1912. Charlesworth also belonged to the Yorkshire Society in Wellington and was its president for many years.
Image: A notable Event, Wellington Town Hall, Opened December 7th 1904" Wellington City Archives reference 00396:0:1
Sources:
Fill, Barbara. "Joshua Charlesworth, Wellington Architect" (NZHPT, 1982?)
Mew, Geoff & Adrian Humphris. "Raupo to Deco: Wellington Styles and Architects 1840 – 1940" (Wellington: Steel Roberts Aotearoa, 2014)
NZHPT Glossary
WCC Heritage Inventory 2001
Last updated: 11/8/2016 10:39:48 PM